It worked out perfectly for Alex to kill his muzzle-loader buck the day before archery season opened. This freed him up to follow me around while we chase the elusive blacktail. It's been fun so far, we have hunted our butts off and have not had a great opportunity with a good buck yet. The past couple weeks have been made up of long stand sits, multiple failed stocks, awesome calling setups where a few have resulted in curious big bucks (one REALLY big buck), wind currents that won't cooperate, the typical rain, snow, wind, hail, and sunshine that defines the late season here in Western Oregon, pine squirrels freaking out next to the stand, frozen fingers, and finally MULTIPLE camera problems due to water infestation…..
Again, here are some screen shots from the video that we've captured…. Learned a lot this year, and have seen some pretty incredible stuff. We are going to continue to hunt hard to try to get one last archery blacktail on film!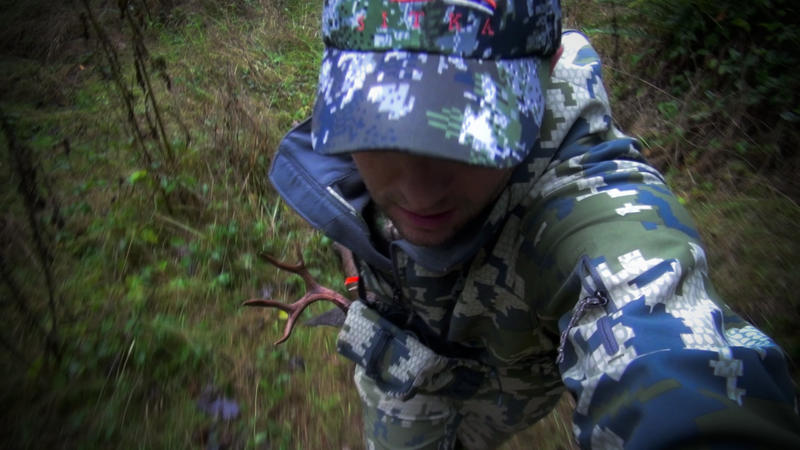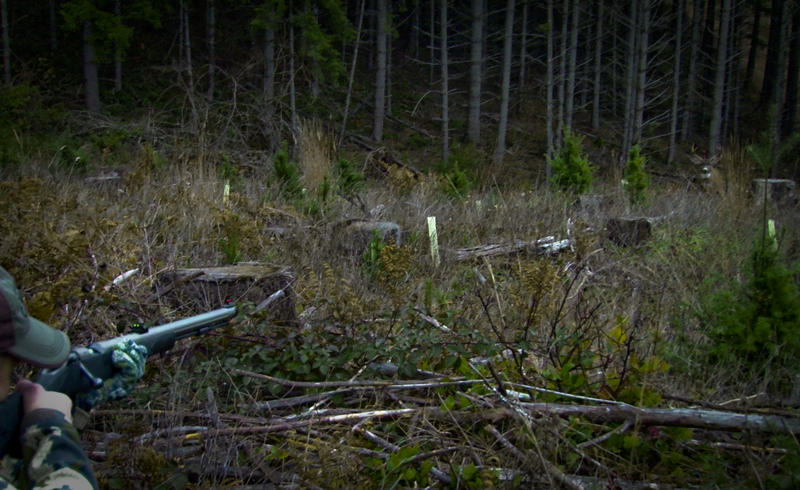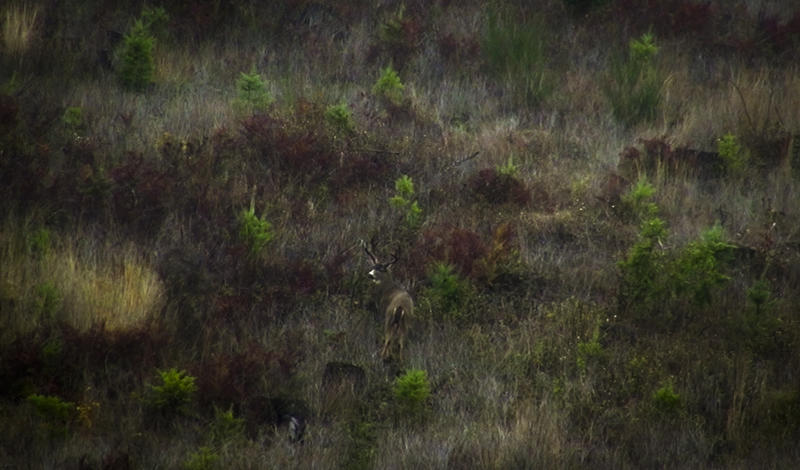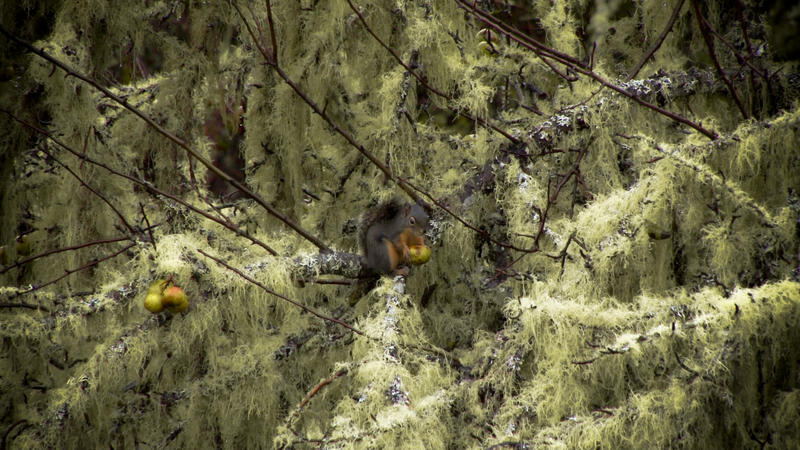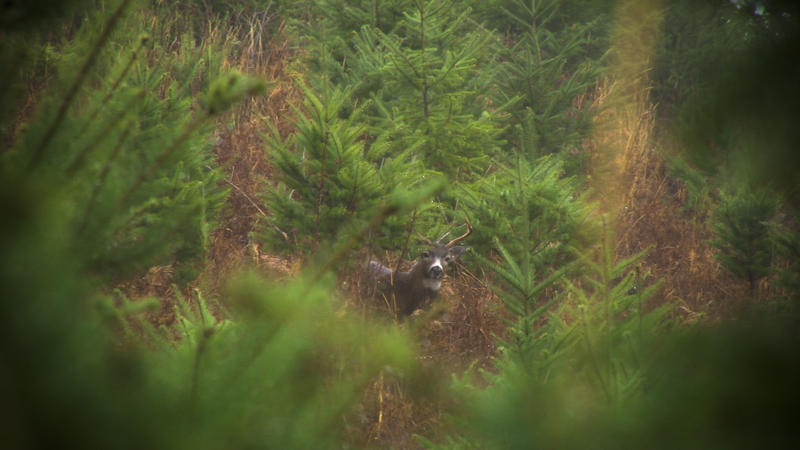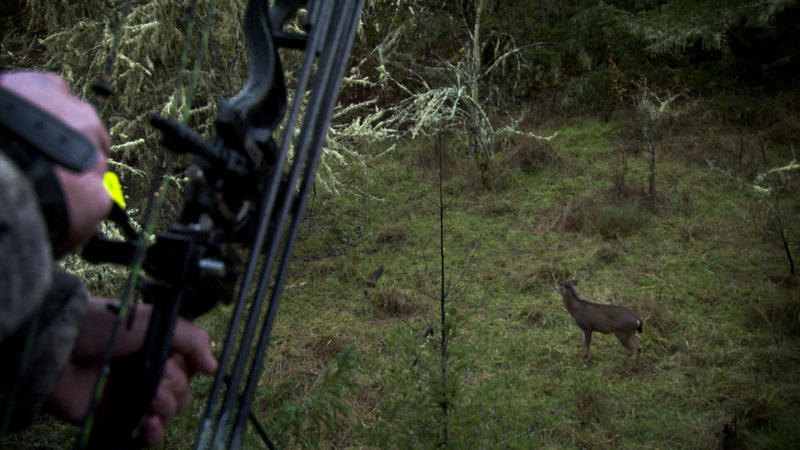 Mike connected with this fork by three Blacktail Saturday morning on a solo treestand hunt! Being shortly after light and socked in with fog, this buck was not exactly what he thought it was as it approached the stand… A touch of ground shrinkage, ha ha. Regardless, he's thankful for the opportunity and happy to add to the freezer!