With yesterday being the end of the Oregon 2014 archery elk season the ZMA crew is looking back at one of the most memorable season's we have ever had. It seems as if all the stars lined up perfectly for us this year, and with the camera's rolling! I will say that this success was not unearned, we had 12 trail cameras deployed this year, countless hours of scouting, and getting our gear/skills to the best of their abilities. All this dedication and hard work payed off early when Alex was able to get a truly magnificent bull on opening day. Scoring 340 6/8″, this bull is going to be hard to beat!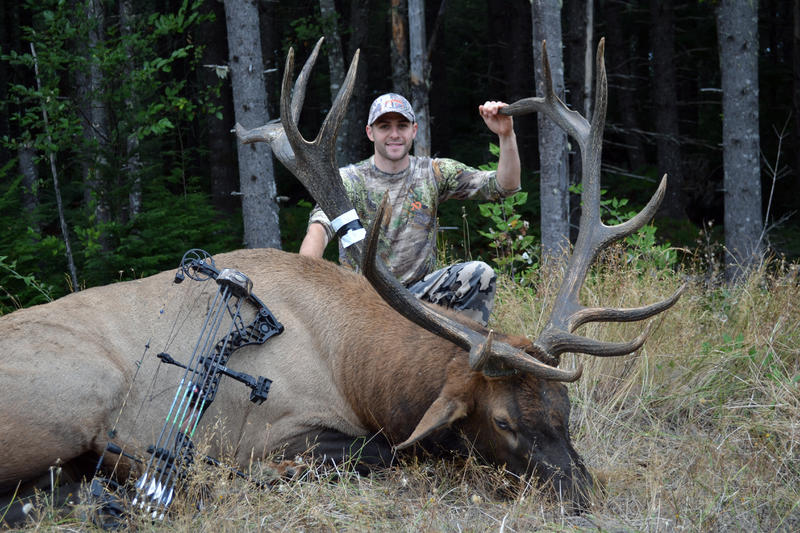 Being able to be there filming when Alex sank a perfect arrow into this bull and watching him fall over 90 yards away was a true surreal experience for the both of us. Our reaction is priceless as we look at each other with a dumb founded look. Opening day always feels kind of weird because you always ask yourself, "can I really shoot an elk today?" To have this giant down just an hour after daylight is an incredible feeling! Experiences like these is what keeps us doing what we do year after year; we love being able to look back at these incredible highs of bow hunting countless times and being able to share those experiences with everybody.
After the opening day success we were planning our big trip to head east. Our plan was to hunt for 9-12 days depending on what we were getting into. On day 3 of our hunt we had planned an attack on one of the nicer bulls that we saw. We spotted him in the spotting scope in a deep remote canyon. We guessed him to be around the 320″ mark, very worthy of going after in our book. We started the decline to him 30 minutes before daylight because we were worried about running into other elk on the way, which we did. I passed on a nice 6 point bull that Alex was pissed to say the least that I wouldn't shoot him. He was not in bow range but he was 100 yards away, by himself, bugling, looking for cows, a simple cow call would have likely made him come running. Al looked at me with that "really" look. I said, "you cant kill the big ones if you shoot the smaller ones, lets go!" I'm glad that day ended with success or Al probably would have thrown the rattle snake at me that we encountered later!
We finally got down to the big heard that we saw the previous evening. They were in an almost impossible spot to be able to stalk. As we stared at the 32 elk strung out across 150 yards with the big bull in the center we were trying to come up with a game plan, we had nothing. The sun was fast approaching on our hill side as the elk were in the bottom in the shade. We were lit up like Clark Griswold's house on Christmas day. We finally decided to do our best to move forward and try to cut them off. Just as we were getting to the bottom a cow had made us. They ran together staring at us wondering what was moving 200 yards behind them, they moved out of sight quickly.
We decided to give them some time before we moved up behind them. We both agreed that going behind elk never works but we had nothing else to do, "might as well spook them out of the canyon" we said. One of us got the bright idea to try to get the bull fired up and we would try to run after them. Alex started to bugle and cow call, the bull was not happy! He would bugle ever time we bugled. Still not believing this great plan would work we moved fast toward them. After running 200+ yards we got within bow range of him. The elk really didn't know what to think of two moving trees that bugled every other step. The confusion payed off as the bull stepped broadside while I was at full draw.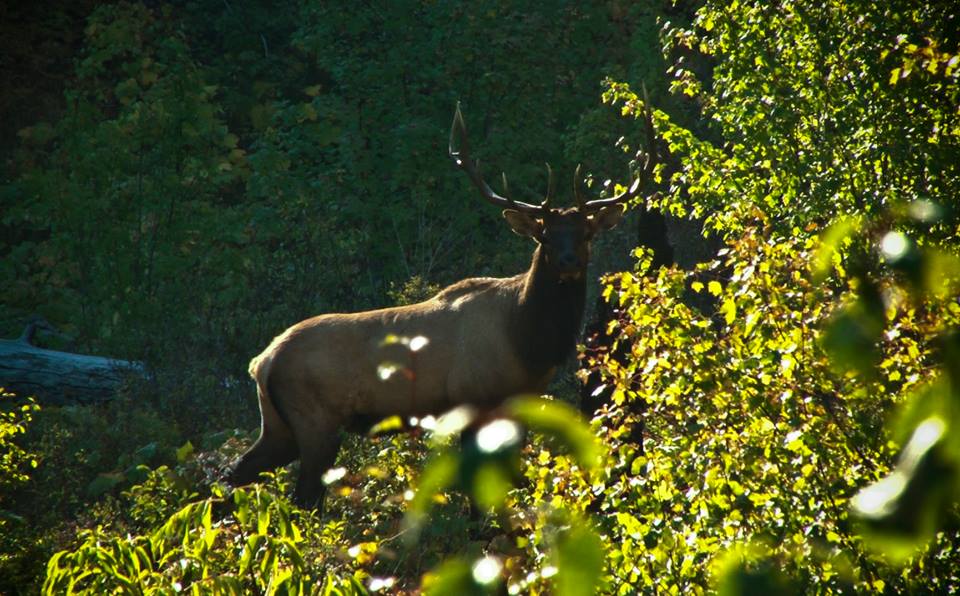 The first shot hit low, grazed his brisket and clipped his back leg, not a lethal hit. (I did find out later why that arrow hit where it did, I will share in a later post) We sat there watching the bull slowly walking away, still in a haze of confusion over the bugling trees. Al said, "we arnt going to get up there, dude?" Off we went running again! I was able to get within bow range again where I shot the hardest shot of my life. I could hardly see the bull due the the sun that just peaked over the ridge that I was looking up. This arrow flew straight to the sweet spot! The bull ran 50 yards, sat there for a few seconds and rolled down the hill. Tag number 2 was filled, and on film! The bull was a bit smaller than we originally thought but still scored 290″. I was very happy to have this guy down!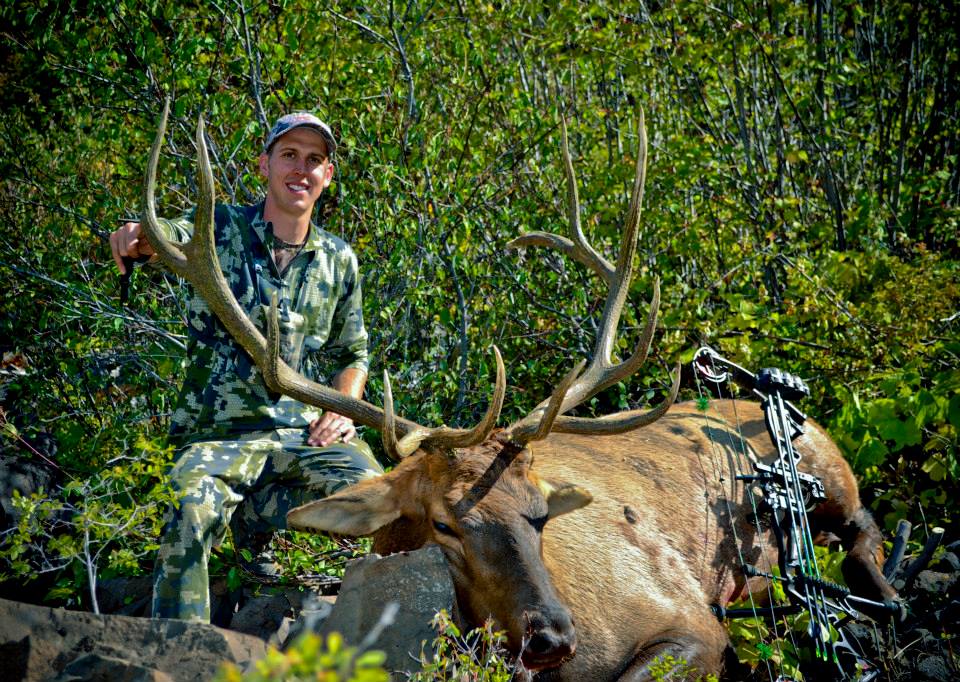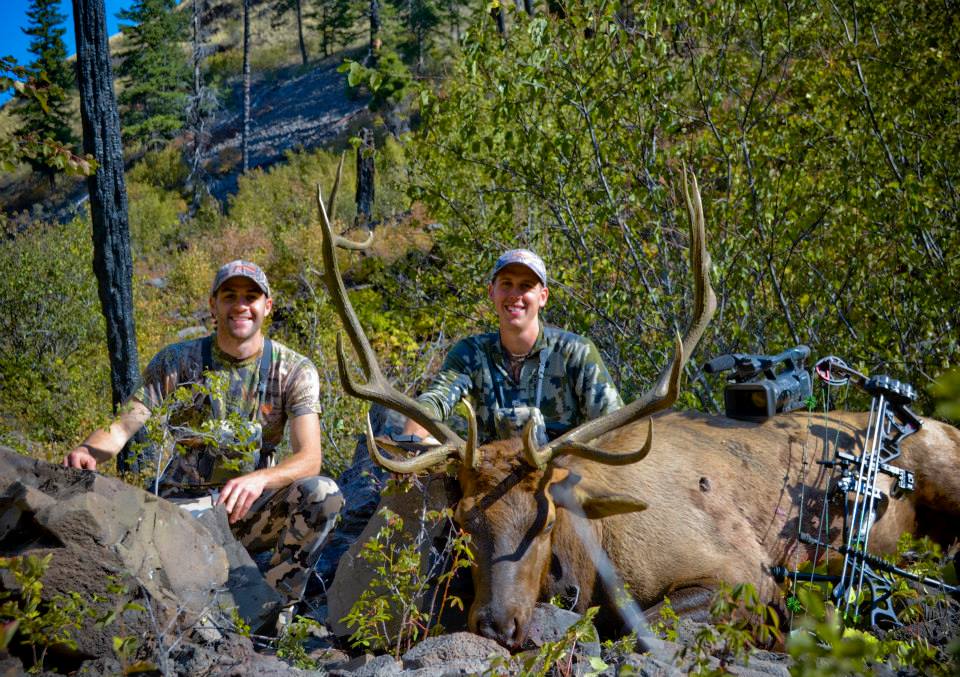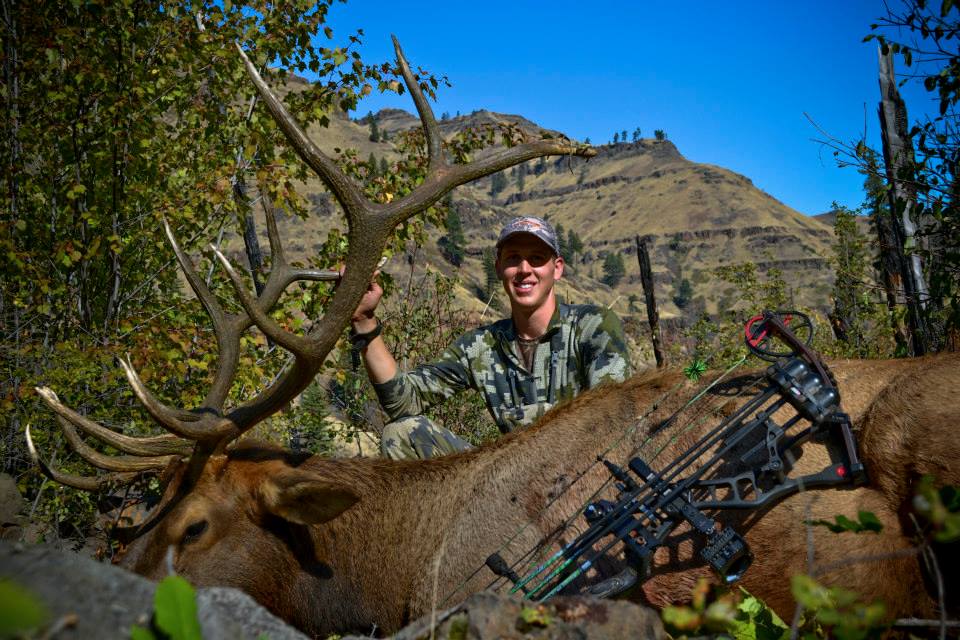 Our good friend Mike Severns showed up just in time to pack out! We were feeling good at this point with 2 nice bulls killed on film, and with 2 camera guys and 2 hunters left with 6 more days to hunt. On day 6 Mike was able to connect with a 5 point bull with Alex over his shoulder filming.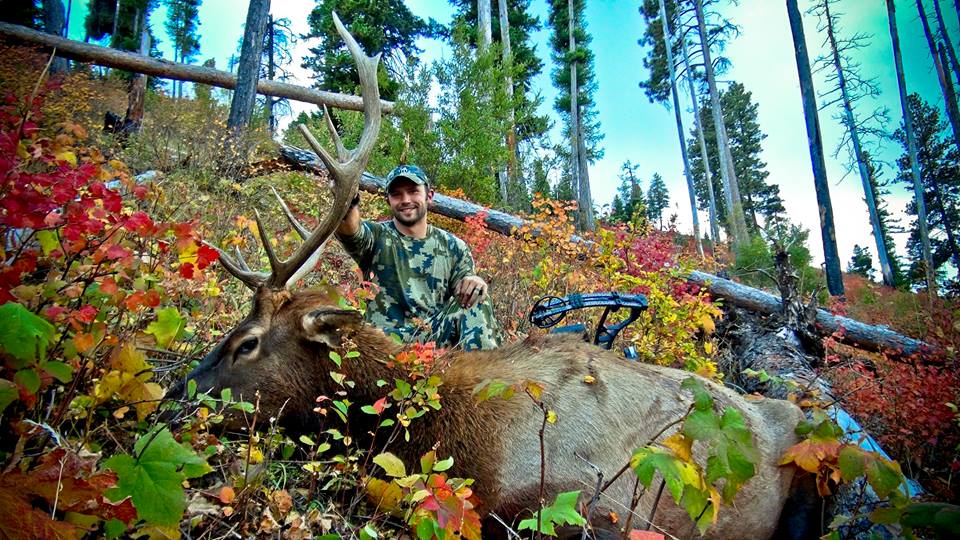 With one tag left and the elk ran all over the place from us, we decided to head back to the West side and try to fill our last tag. Pa was able to connect with a nice 5 point the last Friday of season. Alex was once again right over his shoulder to capture it on film!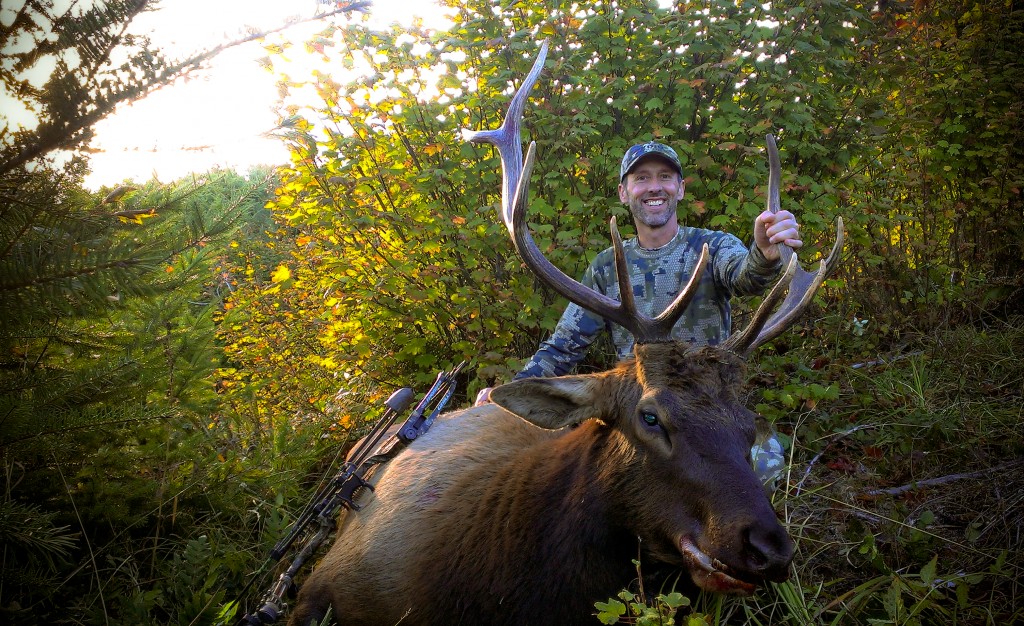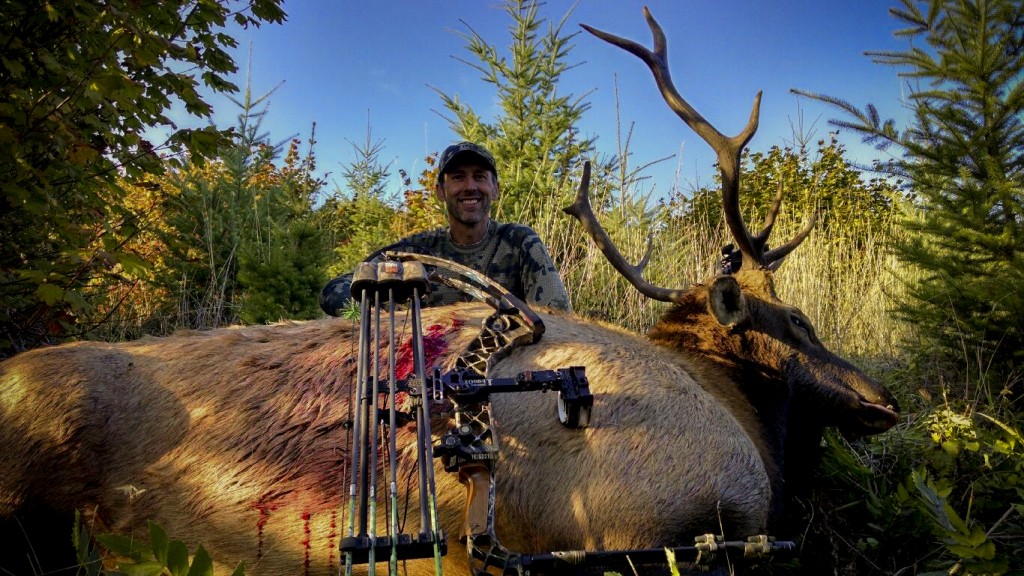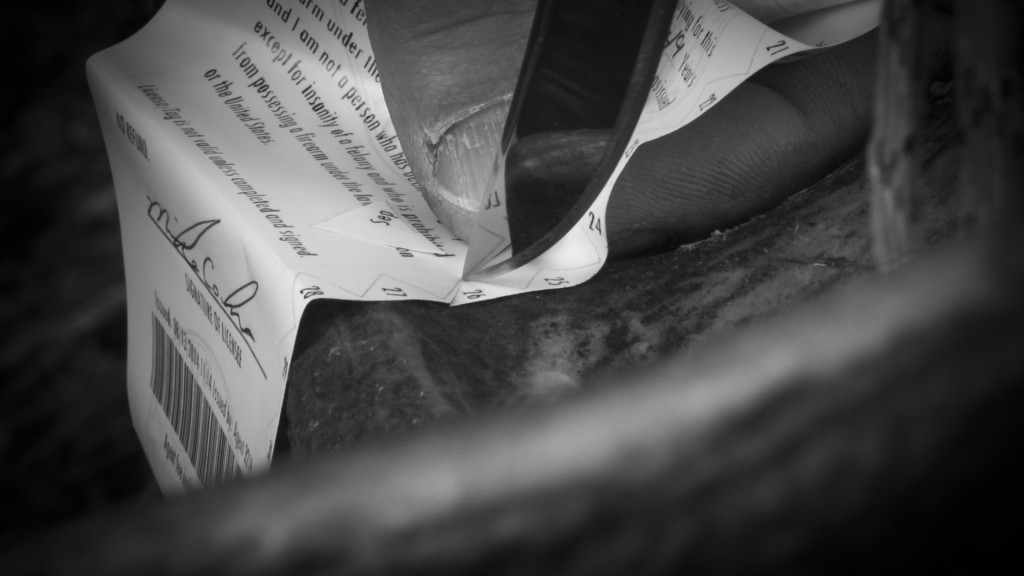 We could not be happier with how this season turned out, God blessed us greatly with an incredible elk season! I hope you all had a wonderful season as well. We are already turning our thoughts to blacktail hunting!