We got a chance this week to check our velvet bull camera. Not as much action this time but still some nice bulls that we are hoping will stick around for August 30th! For some reason this camera started giving us blurry pictures of the horns… not like the horns are that important to see…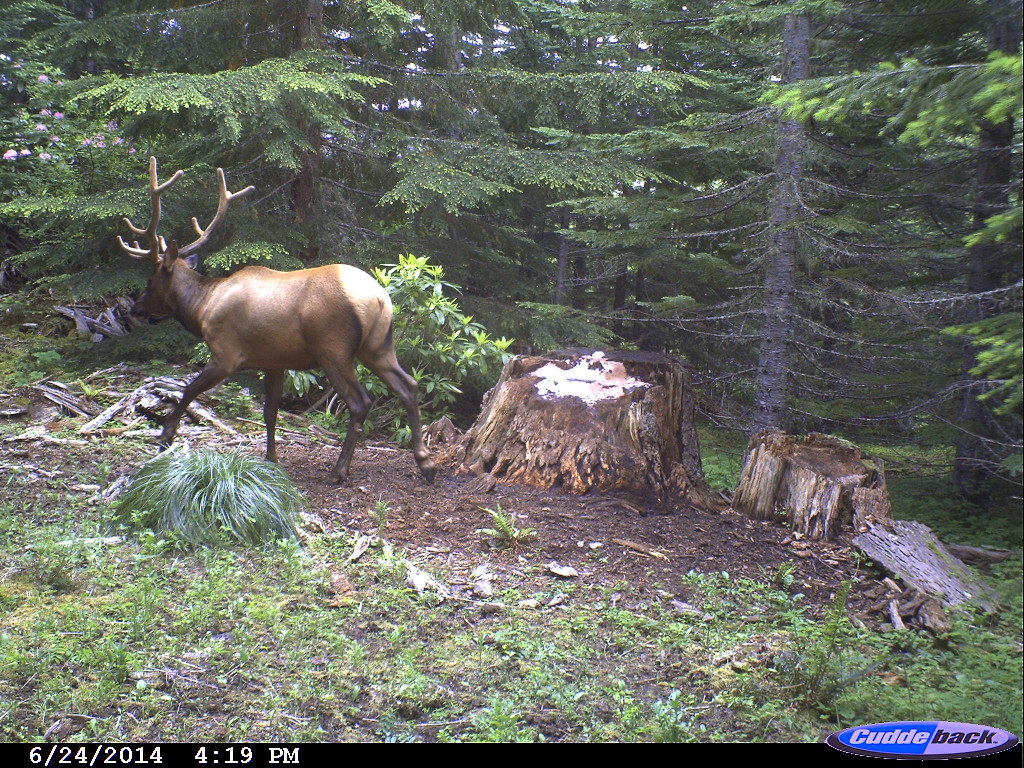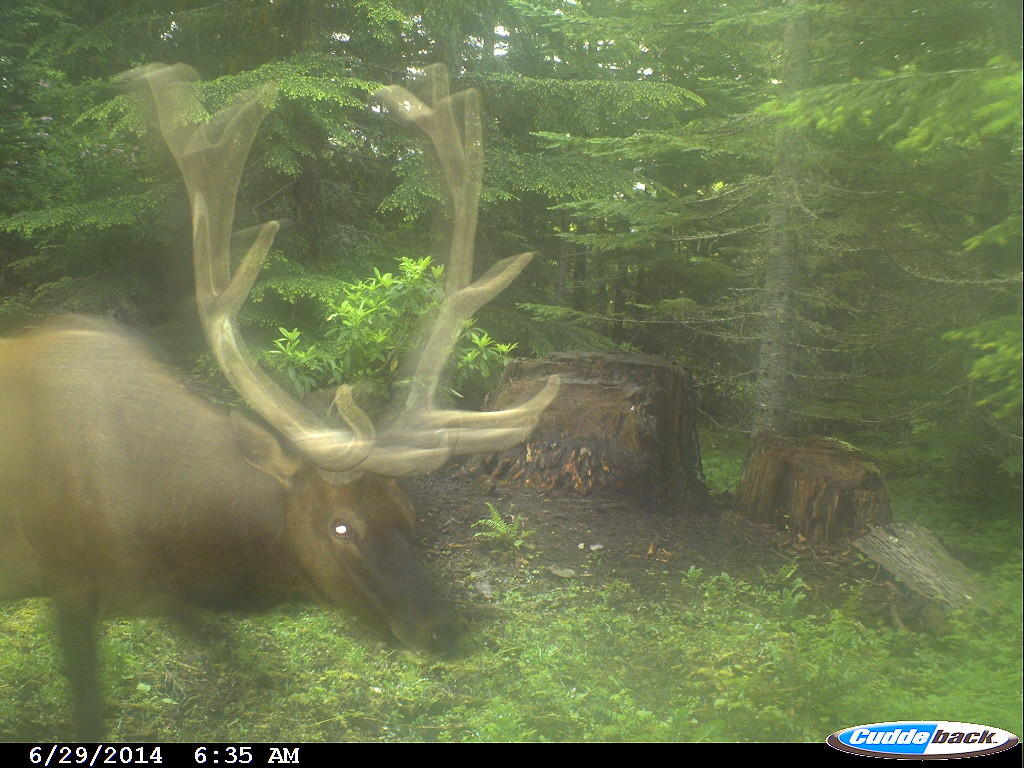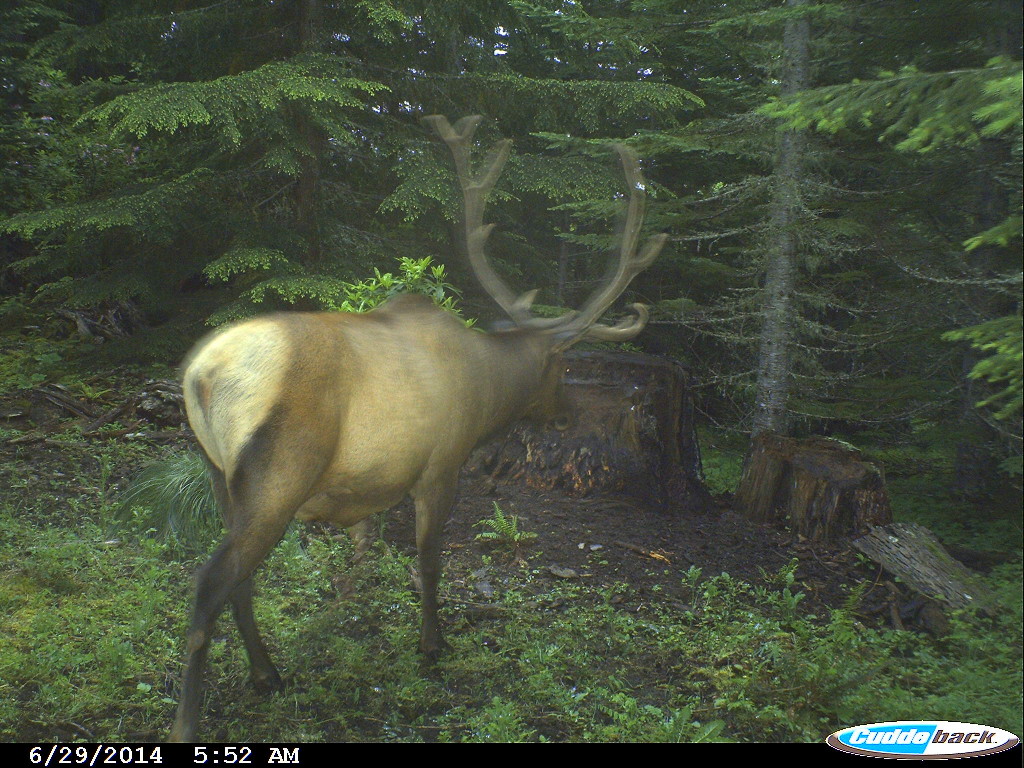 A sow with two cubs came in and the sow decided to put a nice smudge mark on our camera. This is the main reason why we put all our camera's in boxes. If this camera wouldn't have been in a box she would have likely moved it around the tree or even ripped it off. We have found cameras 40 yards away from our tree before!  I was surprised to see the group of bulls come in just 30 minutes after the bears were there.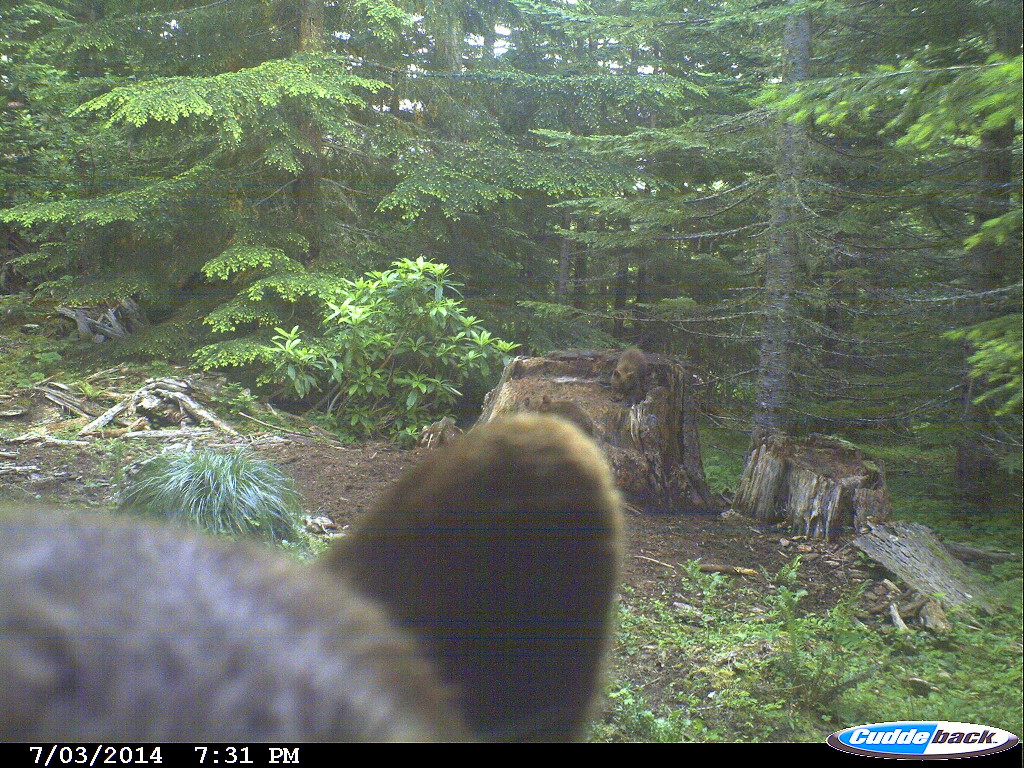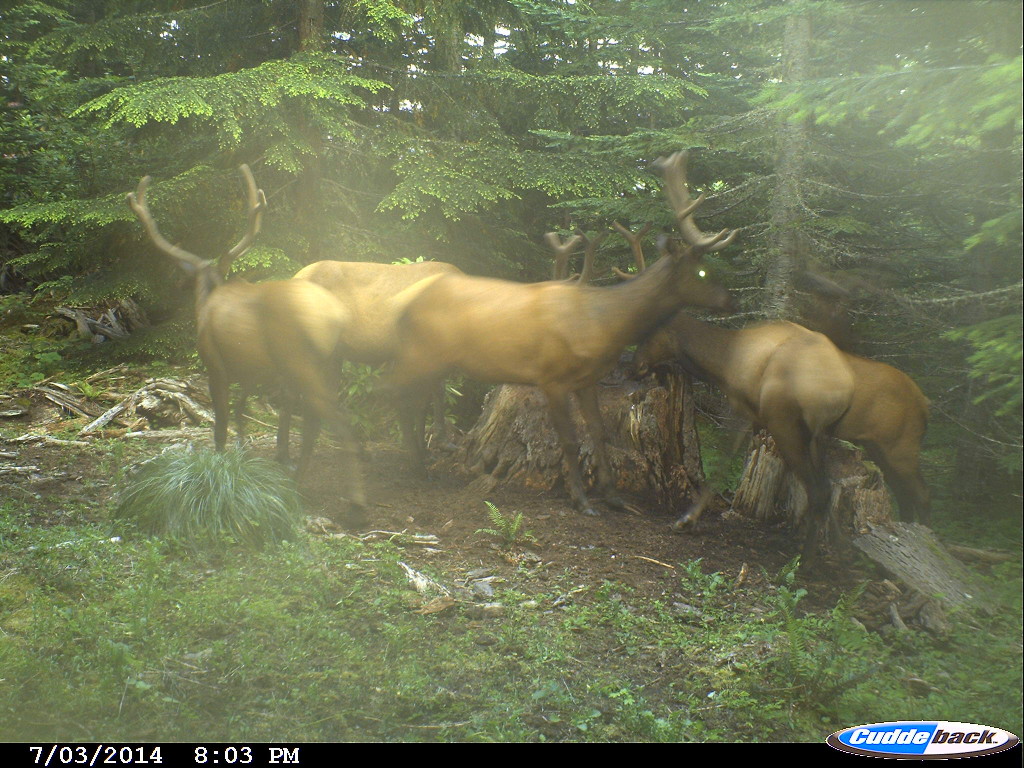 This cant feel good even to elk right? Hope the poor guy can see by now, or maybe he will stay half blind so we stand a chance this elk season! 🙂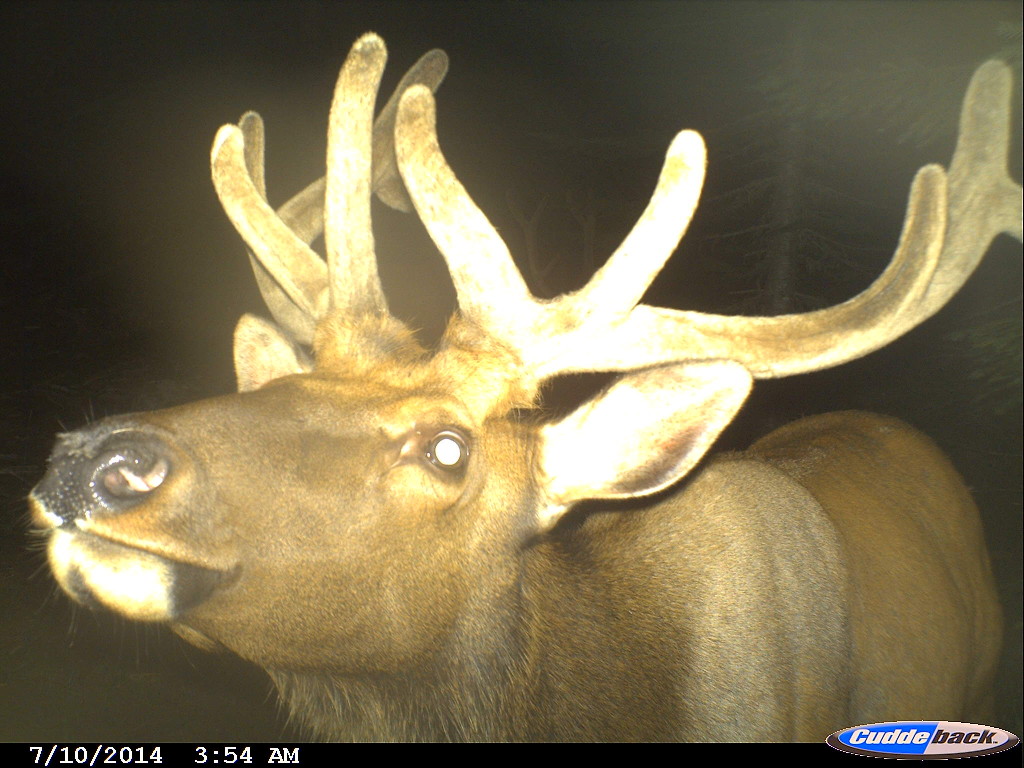 Yesterday we got camera number 8 deployed so we should have a bunch of pictures coming in August. Hope you guys are getting ready, season is approaching fast!